I was born in Richmond, Virginia on May 6th, 1978. I spent the bulk of my childhood in a town in southern New Hampshire which has sadly become a pissing pot for people who work in Boston. I moved to north just in time for high school, and I graduated with bad grades and a wilting intellect in 1996. I took a couple classes at NH Institute of Art and UNH and became totally disgusted with the education process... Or more accurately, continued to be so. I do not learn well in a structured inviornment, and I reject the notion that art can be graded. My theory is that if you bring something into being in the way in which you envisioned it, it is perfect.

My parents are divorced and both remarried. I guess you could say I am estranged from my father and his wife (and my 1/2 brother). During the pending divorce of my parents (filed when I was 6, not finalized until I was 12), I got tired of being used as a weapon by my father (ie., hurt kid to hurt mom), and elected not to partake in "visitation." The family therapist said this would have an impact on my relationships with men, which I am only now realizing is totally true. I am unfortunately finding that I have a sabotage reflex in relationships, I don't trust anyone, and I seek male approval a lot. But at least I know I do it!!

I have a sister and a brother, both younger, who I love dearly. Our childhood together was whacked (largely due to my parents' inability to remain functional), but it seems to have served as the glue that keeps us together. Though we are all very different - my sister being a free-spirited nomadic hippy, most recently rooted in Olympia, Washington; and my brother still trying to find himself through Joe jobs and free lance art - we are very close.

Career-wise, I finally found my niche as a veterinary receptionist. When I originally took on a job with this description, I envisioned it to be a lot of filing, apppointment making and other secreterial duties. Six years later, I am a 911 operator, grief counselor, debt collector, janitor, surgical assistant and gate keeper. It would be pointless to try to describe my job, so I will just say I work too hard but I love it. As far as official titles go, I am the Client Services Director at a big, beautiful, brand new animal hospital, working for two doctors I have known since the beginning and finally feeling proud of what I am a part of. This is the light at the end of the tunnel!

My home life consists of 4 cats (though one is really my bratty step-cat and I refuse to claim him as my own) and a dog and a bunch of fish. Yes, too many pets come with the veterinary territory. And as of April 2003, a loving, wonderful guy joined the menagerie. We've been living together for just over a year and haven't killed each other yet. Truth be told, we very seldom fight. Though the place is too small and we are always on the lookout to move, my home life is a good scene.

I surround myself with a small group of exceptional people and I have no tolerance for petty bullshit in my social life. I do not need 100 semi-friends to validate my acceptability as a person and I truly love the people I have in my life. My relationships (not including the romantic ones I admit to butchering) are based on mutual respect, care, and admiration and that's the way it should be.

Despite the fact that we all have bad days, I am more or less secure with who I am and I am okay with it. I think one of my strengths (and yes, it takes a creative and alternative way of thinking to stretch this far), is that though I definitely have "issues," I am aware of them, which at least in my mind, is way better than being clueless. Every day is another chance to learn and improve upon something, and that is how I try to live.



Visuals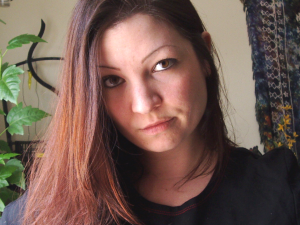 Yours Truly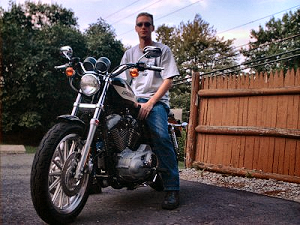 Jay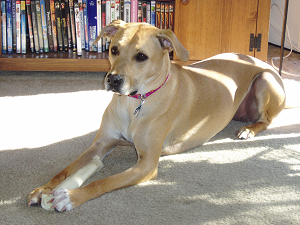 Indigo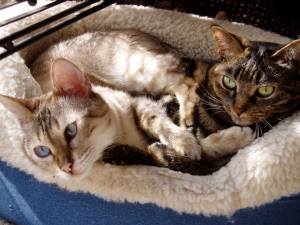 Whimsy and Millie Maude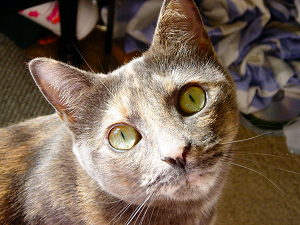 Maceo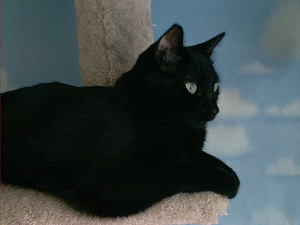 Dimitri (Jay's Cat)



Specifics

Hair: Dark Brown
Eyes: Light brown (but everyone seems to call them hazel?)
Height: 5'3" on a good day
Weight: Not tellin', but 40 lbs. lighter than last time I updated this thing. :o)
Hand: Righty
Location: Central New Hampshire
Residence: Condo
Status: Claimed
School: Diploma from Hoppy High...also a few classes here and there @ UNH and NH Institute of Art
Pets: Indigo (pit bull mix), cats - Millie Maude (barn cat), Maceo (barn cat), Whimsy (Bengal), Dimitri (little shit cat) and a bunch of fish.
Vehicle: 2002 Subaru Impreza TS Sport Wagon

Love: my family, animals, severe weather, spontaneity, field trips, camping, the outdoors, live music, being crafty, Harry Potter (never thought I would - long story), Tom Robbins, movies...
Loathe: monotony, addictions, ignorance, manipulation, tomatoes, liars!, self-absorbtion, pettiness, neediness, codependence, bigotry, cheaters, ingenuine people, doing laundry...

Favorites
#: 37
Animal: Cat, giraffe, dragonfly
Season: I love them all, but probably fall
Flower: Morning glory
Place: Tie between my bed on a rainy day - even better w/someone I love - knowing there's nowhere else in the world I need or want to be.
Food: Pad Thai, espinaca, crab rangoon, generic Frosted MiniWheats
Drink: Corona (with lime, of course) and Vodka sours.
Ben & Jerry's Flavor : They keep axing my favorites. I am content w/Primary Berry Graham at present, but I'm sure it will disappear soon, too...
CD: Currently on rotation in the car is Ashlee Simpson (don't laugh!), Deep Banana Blackout, Shine Down, G. Love and Special Sauce and David Bowie. I have eclectic taste, what can I tell you?
Movie: Hmmm...too many to list...Harry Potter, Trainspotting, Harold & Maude, Twister, The Breakfast Club, Mary Poppins, Real Genius, Willow, Clerks, Chasing Amy, Jay and Silent Bob Strike Back, Romy & Michelle's High School Reunion, American History X, Lord of the Rings, Better Off Dead, One Crazy Summer, Meatballs, French Kiss, Home Alone (don't laugh!)...